IRISH SALT GRITTING .COM
Gritting Equipment
IRISH SALT AND GRITTING SERVICES equipment is modern, efficient and highly manoeuvrable for car parks and private roads. We keep all our equipment well serviced so we're ready to head out at a moment's notice. Our Gritters have built-in-cab control units that enable our operators to spread the precise volume of salt relative to the conditions.
We also use hand-push gritters to get into inaccessible areas like footpaths, steps and forecourts. We're dedicated to making your premises as safe as possible no matter how small, or big, it may be.
Gritters
With towed and mounted gritters, we can offer a powerful combination of gritting services that ensure the best coverage for your property.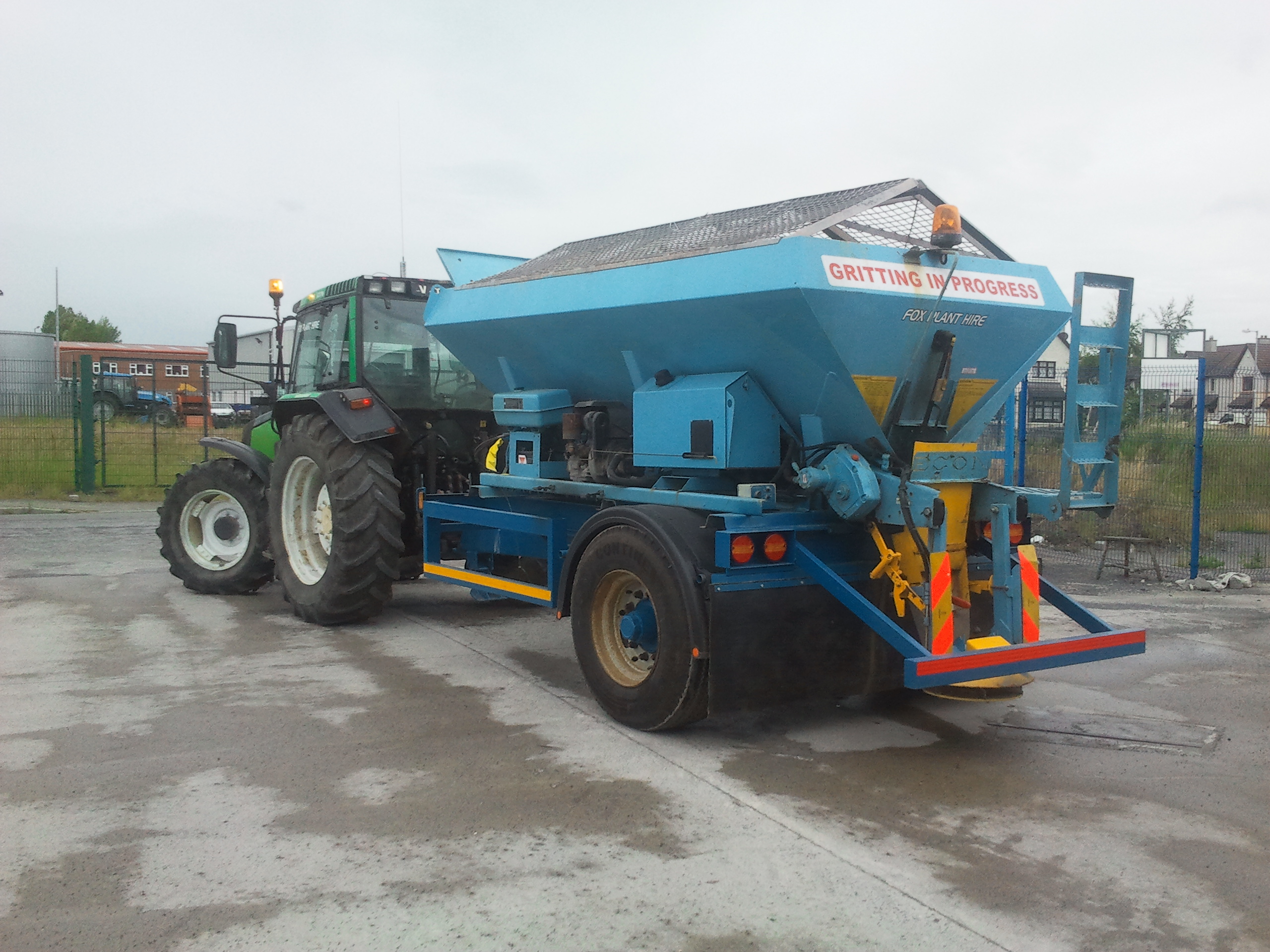 snow ploughs
Our Tractor mounted snow ploughs enable us to deliver de-icing and snow clearing services on your property or road at very short notice.Securely mounted with full spring back mechanisms that prevent surface damage, these ploughs are capable of reaching and clearing large areas in the most difficult condition

IRISH SALT AND GRITTING SERVICES
IRISH SALT AND GRITTING SERVICES equipment is centrally located in Carlow and Nass. Ready for action as and when required. Weather forecasts for your region are monitored from our head office in Carlow by our operations manager and acted upon when the conditions dictats.
We have gritters, snow ploughs, pedestrian salt spreaders so we can tailor our equipment specifically to your requirements.
We supply 24/7 emergency telephone numbers to all our clients
· 24 hours / 7 days a week service.
· Weather forecast monitoring.
· Salt gritting.
· Snow clearing.
call for a no obligation quote for all your gritting needs